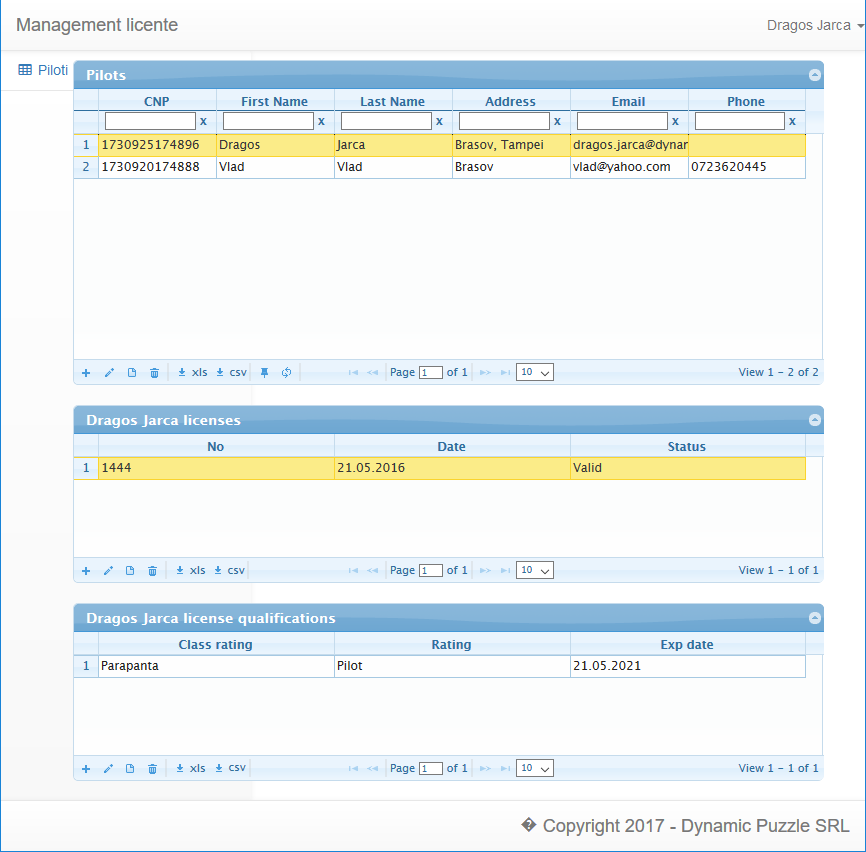 This project was designed to manage paragliding pilots licenses. It was made for the  romanian paragliding community.
It manages the expiration date of the license and it can send an email to the pilot before his license expires.
It can be adapted to manage any type of license.
Do you have a business puzzle?